Day 1 (9 am - 4 pm---> April 4, 2020, in New Orleans)


*The Female Orgasm System
*Anatomy of Female Orgasm & Ejaculation
*Psychology of Female Orgasm & Ejaculation
*Endocrinology and Physiology of Female Orgasm & Ejaculation
*The Principles & Techniques of the Physical Stimulation of a Woman to Female Ejaculatory Orgasm
*How to Navigate the Changing Exotic Garden of Your Lover's Sexuality
Day 2 (9 am - 4 pm---> April 5, 2020, in New Orleans)


*Live Demonstration of Female Ejaculation
*Live participation in understanding the female anatomy (with a live model)
*Practice with Live Model of the exact techniques of manual (hands/fingers only) exploration of a woman's unique responses and anatomy
*How to discover & know more about your lover's body than she does.
*Practice with the physical/manual techniques that bring a woman to an ejaculatory orgasm
*Yes, you get to touch the model (with think latex gloves), and she will give you feedback to help you improve your technique and ability to "read and understand" the vagina and labia on a minute to minute basis.
***I'm so sure that you'll find this class to be life-changing, that I'm offering the following Iron-Clad, All Smiles, Money-Back Guarantee: At any time, up until 30 days after the class, you can ask for a complete and total, no-questions-asked all-your-money back refund***
The location of the course will be revealed to you after your acceptance into the course. The course will take place in a very beautiful and private space in New Orleans on April 4-5, 2020. The model(s) will not be prostitutes. The model(s) will be educated women devoted to the idea of couples having better sex by better understanding. If accepted into the workshop, you'll be asked to supply a photo of your driver's license so we can be sure of the safety of our model(s).
Hope to hear from you.
Sincerely,
Charles Runels, MD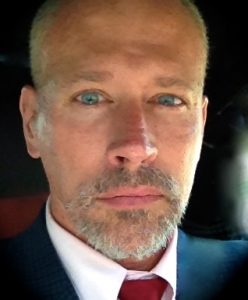 Questions?
1-888-920-5311